TECHNICAL SERVICES
Alamo Sign Solutions, LLC. is your one-stop source for all your sign solution needs!
Technical Services
PURCHASING SUPPORT FOR ALAMO SIGN SOLUTIONS CUSTOMERS
TRAFFIC ANALYSIS
ALAMO SIGN SOLUTIONS offers a comprehensive traffic analysis as a free service to customers. This includes a study of the vehicle traffic and demographic data in the immediate area of the site where you are planning to place an outdoor LED sign. You'll then receive a complete report and an interpretation of the results, including an LED signage feasibility rating.

The ALAMO SIGN SOLUTIONS traffic analysis is an important early step in your purchasing decision, and it is provided to you at no charge, with no obligation. Many customers are surprised about the incredible impact an LED sign can have on their business.
PRODUCT SUPPORT FOR ALAMO SIGN SOLUTIONS CUSTOMERS
01
WARRANTY
The ALAMO SIGN SOLUTIONS Limited Warranty covers all sign electronics and LEDs on your ALAMO SIGN SOLUTIONS LED sign for a full five years. To the best of our knowledge, this warranty - five times longer than most - is the best in the sign industry.
02
TECH SUPPORT AND TROUBLESHOOTING
Our manuals and website contain extensive lists of frequently asked questions to help identify and fix trouble areas with LED signs and Ignite software. In addition, ALAMO SIGN SOLUTIONS tech support reps are available to answer questions six days a week. Our outstanding customer support record shows that there's a 9-in-10 chance you'll speak to a tech rep when you call during business hours. If not, ALAMO SIGN SOLUTIONS gives you the option to leave a message and we will return your call - usually within four minutes - so there's no need to wait on hold.
Call: 1-210-310-6565
E-mail: technicalservice@alamosignsolutions.com
03
DATABASE MANAGEMENT
ALAMO SIGN SOLUTIONS stores your LED sign's entire sales and installation history, including any tech calls you've made in the past. These records are invaluable when troubleshooting individual LED signs. There's no need to waste time repeating (or remembering) past installation or service history. We can serve you better and faster because everything is right at our fingertips.
04
SOFTWARE TRAINING
ALAMO SIGN SOLUTIONS provides Ignite software specialists to our customers that require training beyond what is available in our excellent self-tutorial owner's manual. ALAMO LED is also experienced in the following software platforms: Watchfire, Adaptive, Optec, and Daktronics. We get the job done right. Call our knowledgeable staff today!
05
ALAMO SIGN SOLUTIONS offers:
--Scheduled phone and online training courses with a live software specialist (Tuesday through Thursday, four time slots per day)
--Help with display designs and scheduling and more detailed help with Ignite
06
CUSTOMER SERVICE
We welcome any LED signage questions and comments that you may have-no matter how big or small! CALL US TODAY!
Call for pricing today! 1-866-586-1187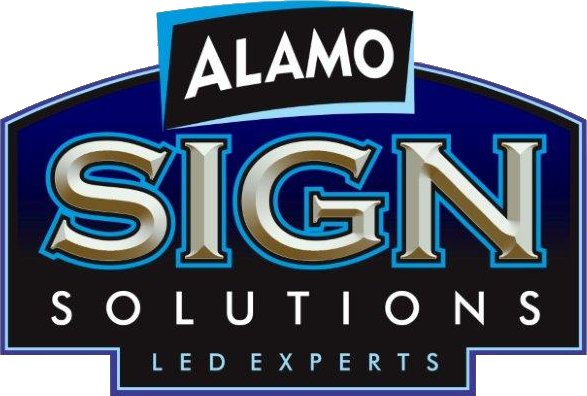 Request Your Free Quote
Or you can call us at 1-866-586-1187
or (210) 239-6777 ** from 08:00am to 10:00pm (UTC 05:00 time zone)